Our Purpose
Bethany Christian School's Nursery is a safe and developmentally stimulating place where your baby can experience God's love while you follow the Lord's leading in your work lives.
We desire to partner with families to support those who work outside the home with the assurance that your baby will be loved and cared for by our nurturing Nursery staff.
Our Goal
The spiritual renewal of our families and our world.

"All Scripture is God-breathed and is useful for teaching,
rebuking, correcting and training in righteousness."
2 Timothy 3:16
Our Hope
Our prayer is that each child in our Nursery will grow spiritually and socially as he or she learns to relate to a loving, caring group of adults and peers. The children's daily environment will include guided exploration with developmentally appropriate toys and educational equipment that stimulate learning, peer interaction that will promote healthy social relationships and a creative, hands-on curriculum appropriate for each child's spiritual, academic, and social growth and development.
Our Program
The BCS Nursery Program operates congruently with the Bethany Christian School year and offers daycare services Monday-Friday from 7:30 a.m. to 5:30PM p.m. Space is limited, as we strive to keep our ratios at an excellent level for the optimum safety and security of our children. Applicants are accepted at the discretion of Bethany Christian School.
The BCS Nursery is for children 6 weeks – 2 years.
(Birthday on or before September 1st)
Our Nursery adheres to the following minimum caregiver/child ratios:
Infants from 12 weeks to 12 months old – one caregiver for every 4 infants

Wobblers & Toddlers from 12 months to 24 months – one caregiver for every 6 toddlers
To ensure the best possible care for our little ones, parents are encouraged to provide any helpful input they deem necessary to the caregivers, and we appreciate parental feedback to the Childcare Coordinator on a regular basis. Our desire is to partner with our families to make this the best possible environment for the children in our care.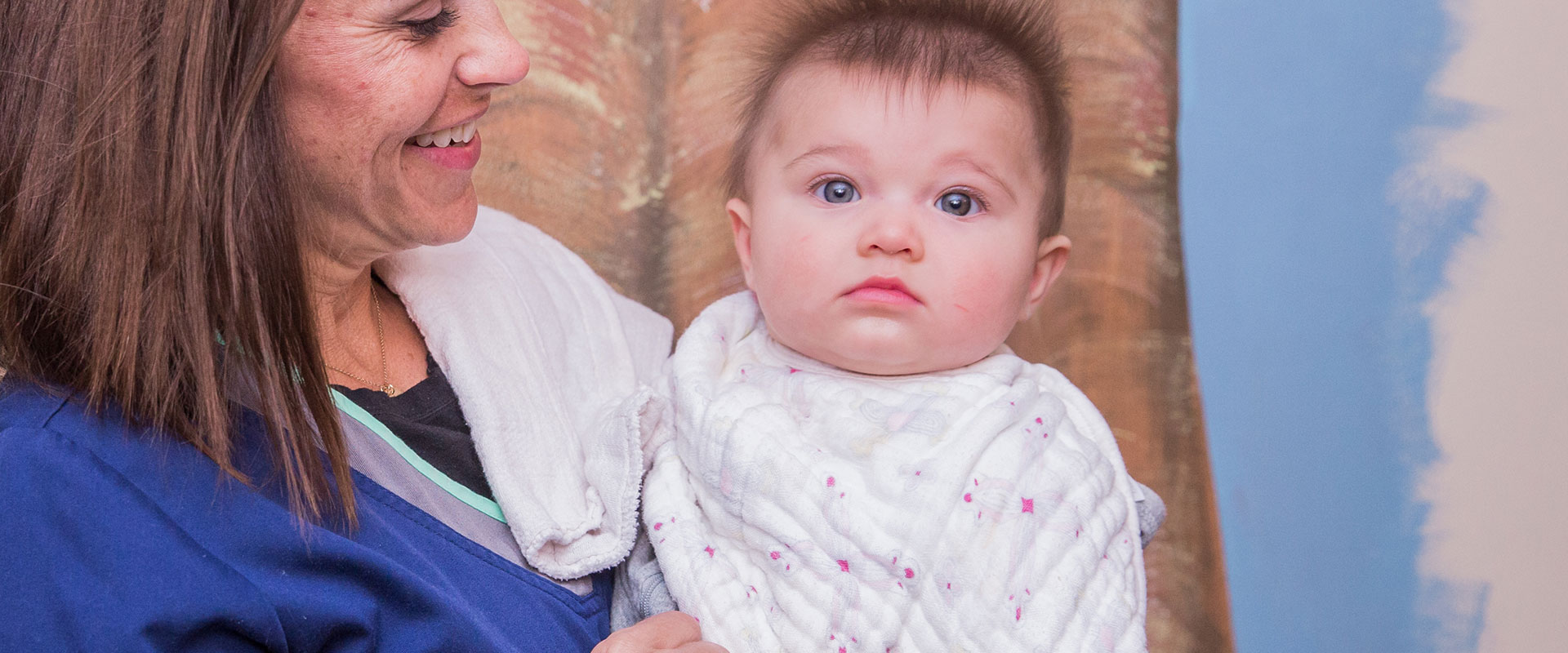 Monthly payments (June-March) due through the FACTS Tuition Management Program (see below)

Fees remain the same regardless of attendance during the week. The Creation Station daycare Program operates congruently with the Bethany Christian School calendar.

All deposits and fees are non-refundable.
A non-refundable tuition deposit is required to secure a class space for every child entering the BCS Nursery.
This deposit will be equal to two months' tuition payments and will be applied to the last two months' charges (April & May).
All families enrolling students at Bethany Christian's Nursery are required to sign a tuition contract each year.
This contract is a legal, binding agreement between BCS and the family.
Student enrollment is not complete until the tuition contract is signed and the deposit paid.
All families wishing to pay in monthly installments must register with FACTS.
There is a set-up fee of $41 per family.
Several payment options are available.
Please see the FACTS brochure for more information.
Tuition payments and fees are subject to a $30.00 returned check charge. If tuition becomes 60 days delinquent, a child will be asked to withdraw from Bethany's Nursery until all accounts are brought up to date. If accounts are not brought up to date, BCS reserves the right to withhold all records and deny admission to the child for the next school year. In hardship situations, arrangements may be made prior to delinquency penalization. Forthrightness and open communication are helpful and appreciated.
Bethany's Nursery hires faculty, purchases supplies, and makes other financial commitments on an annual basis determined largely by the strength of enrollment contracts. Upon a child withdrawing from Bethany's Nursery for any reason, tuition is due and payable through the end of that semester. A semester constitutes the first two quarters or last two quarters of the school year. Please see school calendar for semester dates.
If a child applies for admission after June 1 and before the first day of the school year, all missed payments must be paid before the student is considered officially enrolled. For those children applying for admission after the school year has begun and during the first semester of the school year, the full published tuition rate will be charged. For children applying for admission during the second semester, a prorated tuition rate will be assessed.